by Gary D. Veloso
The INFARMCO Group held its Christmas Party last December 23 at the North Greenhills Clubhouse.  The highlights of the evening were company Christmas presentations, a singing contest, raffle prizes, employee service awards and the Chairman's Award for the best performing company.
Chairman's Award 2015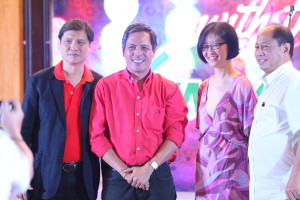 Europhil Swine Genetics Inc,. (ESGI) wins the Chairman's Award 2015.  The award is given to the company which garners the highest points in performance parameters such as net income, accounts receivables, and the like.  This is an annual award which comes with a winner-take-all cash prize of P100,000.
Employee Service Awards
The INFARMCO Group also gave recognition to employees who have their shown loyalty and dedication to the company.  The awards were given those who have served 10, 15, 20 and 30 years in the INFARMCO Group.  Each employee was given a plaque of appreciation and a cash gift.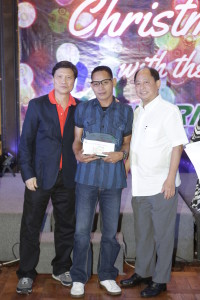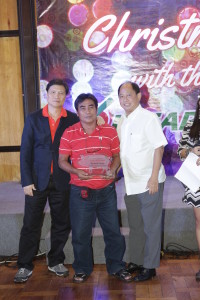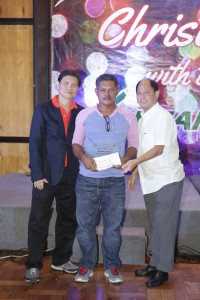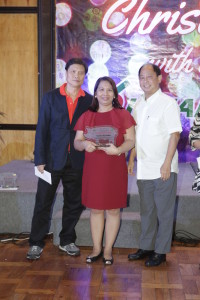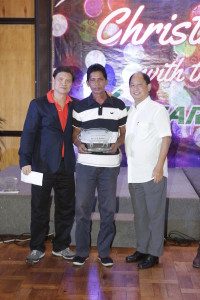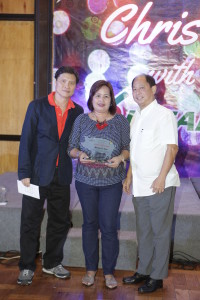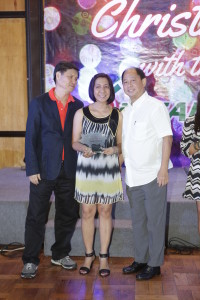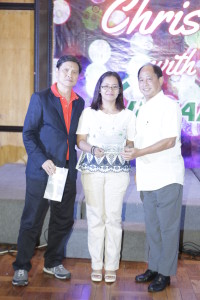 In Recognition of Butch Peralta
In remembrance of Mr. Serafin "Butch" Peralta also known as 1BP, a special moment of recognition was given by the INFARMCO Group in his honor.  As Mr. Tony N. Chua said, "1BP has made immeasurable contribution to the growth of the INFARMCO Group in general and to the farm based companies in particular.  And I know, he is up there looking after us."